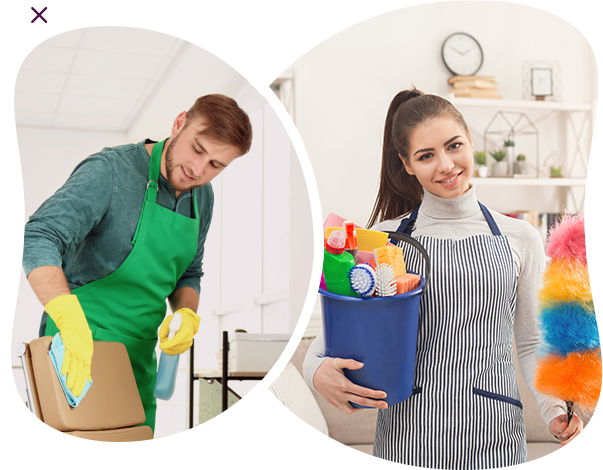 Youness Cleaning Company will ensure that every inch of your home is thoroughly cleaned.In addition to our basic dust, wipe, vacuum and mop services, we offer a complete home deep clean that will leave your house sparkling.
We are happy to provide you with a wide range of cleaning services which include:
Kitchen Cleaning
Bathroom Cleaning

oven cleaning Oven
charged for at a set price of:
£60 for single oven and £80 for double oven
fridge/freezer cleaning
dishwasher cleaning
microwave cleaning
cooker cleaning
cupboard cleaning
work surfaces cleaning
floor cleaning

shower cleaning
shower door cleaning
bath tub cleaning
sink cleaning
taps cleaning and descaling
mirror cleaning
toilet cleaning
tile cleaning

Living / Reception Room Cleaning
Bedroom Cleaning

window/patio door cleaning
wood floor cleaning
under/over furniture cleaning

drawer cleaning
wardrobe cleaning
making/changing beds
Our cleaning services are not limited to just these rooms; All areas of your home, including stairs, hallways, conservatories and patios can be cleaned.
Please get in touch with us at 07453044441 or via the
contact form
, so we can tailor the ideal spring cleaning package for your needs.